Times are shown in your local time zone GMT
Ad-blocker Detected - Your browser has an ad-blocker enabled, please disable it to ensure your attendance is not impacted, such as CPD tracking (if relevant). For technical help,
contact Support
.
Learn and connect from the comfort of home
Optometry Virtually Connected
has been brought to you by Optometry Australia and our international partner, New Zealand Association of Optometrists. We thank you for participating in the 2022 program. The platform will remain open until 5:30pm AEST, Tuesday 19 July 2022.
Program
About Optometry Virtually Connected
Optometry Virtually Connected is Australia's leading national online conference and product showcase that empowers delegates to learn and connect over three days. Attending Optometry Virtually Connected provides you with the opportunity to be part of a national conference and product showcase brought to you by your peak professional body, without the need to leave home or your practice. Our 2022 live CPD program offers up to 22.5 hours of quality assured clinical education (with much of this being therapeutic in nature) through two plenary sessions and two daily streams. Optometry Virtually Connected also offers an additional 18 hours of on-demand education which is available to New Zealand, international and non-members to complete up to 30 days post the event closing. Optometry Australia members can access this on-demand program at any time via the Institute of Excellence.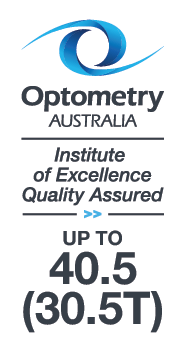 In the spirit of reconciliation Optometry Australia acknowledges the Traditional Custodians of country throughout Australia and their connections to land, sea and community. We pay our respect to their Elders past and present and extend that respect to all Aboriginal and Torres Strait Islander peoples today.